the History of a durango's social space
The motley evolution of the historic Union Building has been unfolding since 1940. The Union Building served as a jack-of-all-trades building for the Animas Valley before it was annexed by Durango in 1947.  It has been home to a tractor sales store, an auto repair shop, metal welding company, a car wash, bicycle manufacturing business and now as the Union Social House – a neighborhood gathering place for community and creative cocktails.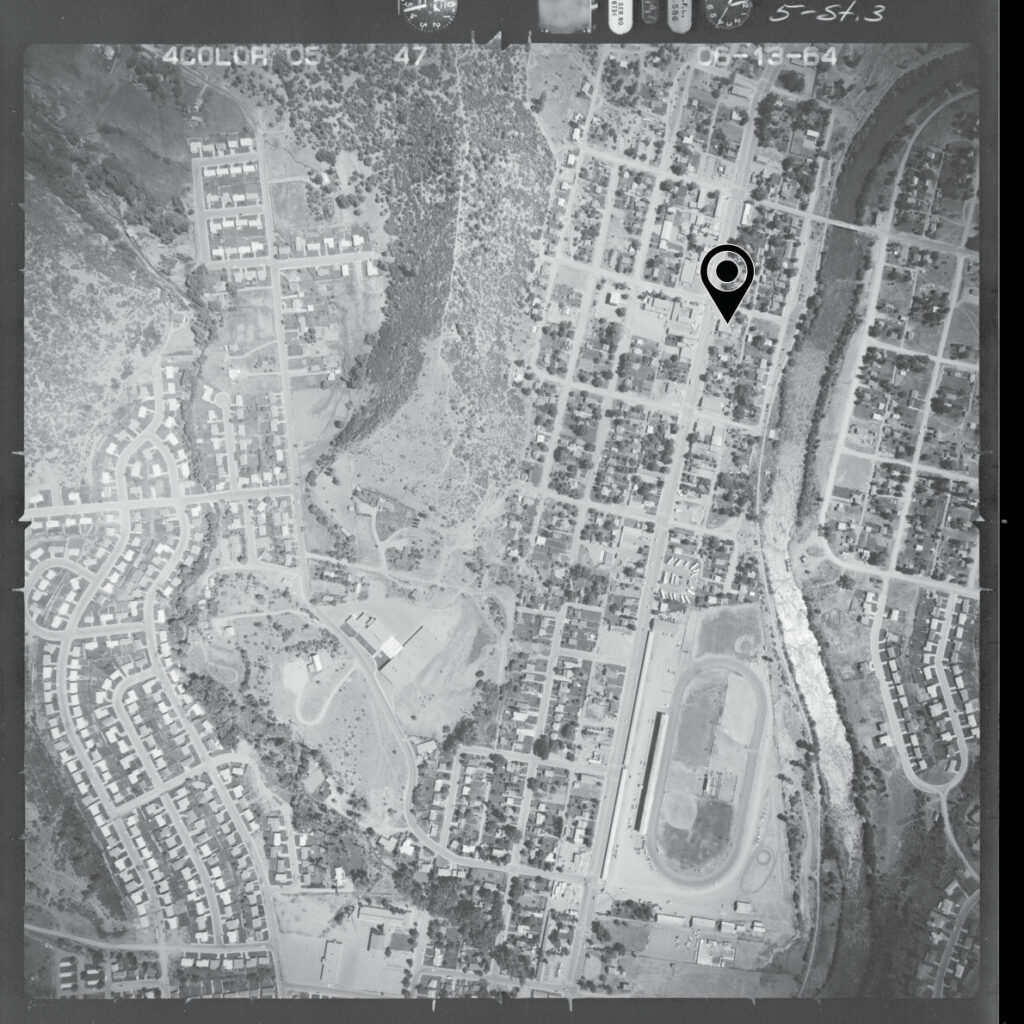 Remnants of its former life can be found throughout the current decor of the Union Social House.  Part of the original auto shop, Red Top Shop sign can still be seen on the wall above the bar in the gallery room.  The garage bay was installed for Clifford's Auto Repair (captured in this photo dated June 13, 1964). After Clifford's closed, until the turn of the 21st century, John and Myra Zieba turned the operation into B&F Welding Supply.  The space was also shared by Durango Outdoor Power, a car wash and an ornamental iron works business, until the two buildings merged into one in 1987. 
As the newest addition to the North Main District in 2019, the Union Social House toasts the building's motley past and where a bar owner slash event planner merges with an array of collective and creative souls to create a working art studio that also moonlights as a bar and an event lounge. The Union Social House is the next chapter of this building's colorful historic existence as Durango's social hub for all things innovative and entertaining.  
Monday…………………………….
.Closed
Tues-Friday………………………
4pm – 10pm
Saturday……………………………4pm – 10pm
Phone……………………..970-759-4144
Email……………………..info@unionsocialhouse.com
Address…………………..3062 Main Avenue, Durango, CO 81301