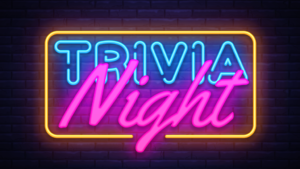 Get your team together for Tuesday Trivia at The Union Social House on the first Tuesday of every month 7pm and prepare to go four rounds in the intellectual ring against the competition!
Questions will include such topics as cinema, music, television, sports, pop-culture, history, current events, literature, geography, music and an assortment of fun randomness.
Teams are limited to 6 per group.